David Purcell, Ph.D.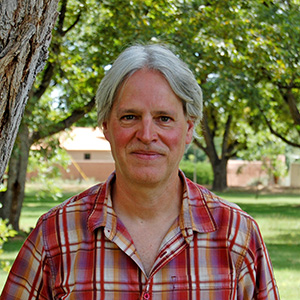 Senior Research Scientist
David Purcell is a Senior Research Scientist at the Cradle to Career Policy Institute at the University of New Mexico. He is currently serving as the co-Principal Investigator of a two-year study on New Mexico's child care policies funded by the Robert Wood Johnson Foundation. David brings to the team over 20 years of quantitative and qualitative research experience in social science, health care, community impact, and advertising. Prior to joining CCPI, David served as the Director of Community Research for the United Way of Central New Mexico.
Before moving to New Mexico, David led the analytics teams for collaborative research networks as the Director of Decision Science at Cincinnati Children's Hospital, ranked third among pediatric hospitals nationally. Prior to that, he was an Associate Professor of Sociology at Kent State University, where he focused on social inequality and teaching quality, and co-founded the Interdisciplinary City and Community Studies Initiative. His research has been published in Journal of Contemporary Ethnography, Social Science & Medicine, Teaching Sociology, Sociological Focus, Research in the Sociology of Work, Sociology Compass, JAMA Pediatrics, Learning Health Systems, and Advertising Age, among others. He began his career with 13 years as a developer and product manager in educational software.
David is a graduate of the University of Cincinnati (Ph.D., Sociology) and Thomas More College (B.A., Computer Science). A longtime resident of Cincinnati, he moved to Albuquerque after falling in love with New Mexico's mountains, endless sunshine, and green chiles. Outside of work, he is active as a drummer and songwriter.